About Annai Construction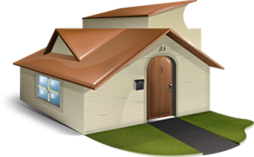 Annai construction was started in 2000 and completed many successful projects all over Tamil Nadu. The founder of the Annai construction Mr. Uma Shankar, who is having more than 15th years of experience in the real estate field. The Annai constriction have completed more than 75 projects. The quality work given by our construction has yielded many customers towards our services.
Annai constructions consistently had been one of the leading residential and commercial developers in Tamil Nadu construction industry and Experience in site selection, recognizing future growth in areas and gainful aid to designs establishing projects with a vision and integrity that meets our client's needs and budgets.
The flat promoters and developers are the leading best source of our business. Lots of our clients are giving us a good and moral support so that we are performing our work in very excellent work.
About Annai Creation
We are trying to help our customers with interior decorations for that we have made that easy by adding our "Annai creation" for your service. This helps many villa holders as a gift as they could design their interior with our service. We are trying to announce our latest projects that could be very useful for all kind of people.
Know more about us
Latest News
16
Nov

Excepteur sint occaecat cupidatat
non proident sunt in culpa officia

16
Nov

Excepteur sint occaecat cupidatat
non proident sunt in culpa officia

16
Nov

Excepteur sint occaecat cupidatat
non proident sunt in culpa officia

16
Nov

Excepteur sint occaecat cupidatat
non proident sunt in culpa officia

16
Nov

Excepteur sint occaecat cupidatat
non proident sunt in culpa officia