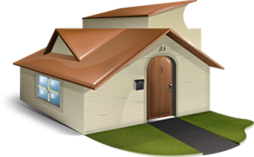 Build your Dream Home with Us . . .
Annai construction has achieved an excellent track record of profitable investments that had yielded double the property value. Annai construction able to acquire and develop a variety of buildings in multiple locations. This strategy has resulted in a diversified and solid portfolio
Our commitment to quality, efficiency and location has allowed our projects to consistently achieve the quickest lease-up periods, as well as the higher per square foot values. Annai's integrity and commitment also led to a close relationship with areas prominent financial.
The "can do" attitude of the Annai construction is refreshing in an industry threatened by others. The flexibility of the principals, including the week end deal making and desire to accelerate schedules, provide the tools to meet business requirements
Aim
The main aim of the constructions is that of enhance the value of the, the services is provided according to our clients need, limit owners liability and maintain accurate accounting records. All the property accounting is reviewed by the several team members for both accuracy and timeless.
Latest News
16
Nov

Excepteur sint occaecat cupidatat
non proident sunt in culpa officia

16
Nov

Excepteur sint occaecat cupidatat
non proident sunt in culpa officia

16
Nov

Excepteur sint occaecat cupidatat
non proident sunt in culpa officia

16
Nov

Excepteur sint occaecat cupidatat
non proident sunt in culpa officia

16
Nov

Excepteur sint occaecat cupidatat
non proident sunt in culpa officia

16
Nov

Excepteur sint occaecat cupidatat
non proident sunt in culpa officia